Friday night Birthday Bash….July Babies get free dessert – YUM! Please join us!!!
Here are the Stars of July:
Linda Ma, July 1
Theresa Lennert, July 2
Karen Patterson, July 4
Marcellus Barnes, July 5
Kaye Huckleberry, July 8
Anna Bennett, July 10
Paul Jones, July 10
Rex Blackwell, July ?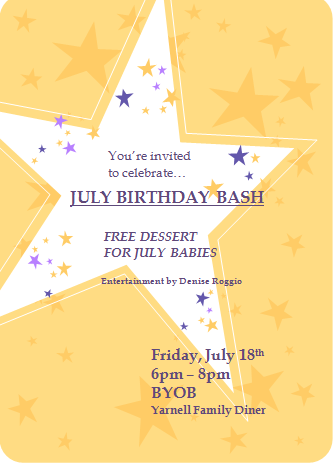 Yarnell Family Diner
22624 Arizona 89, Yarnell, AZ  (928) 427-9656
[mappress mapid="1″]