Music, also known to me as "praying without words", is my passion. When we hear it, we are moved, inspired, angered, saddened, sensual, and often contented. No matter where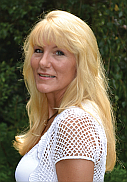 I've been in my life – whether single, married, raising my children, working more than one job (you name it) – music has always pulled me to itself, and I happily chose to make it my forever career. Music, speaking for myself, can never be a JOB. It is simply too much fun to be considered work. The enjoyment of it goes far beyond my God-given talent. The true fulfillment is in seeing those who listen enjoy themselves; I am thrilled to be a part of special occasions and see that bride and groom dancing, or see the anniversary couple kissing, or the veterans having an all-out bash, all because the music I am providing is setting the MOOD.
I was privileged to be able to study music from the age of 4, beginning with classical piano lessons. My childhood home was always resounding with loud singing, Chopin concertos, Rachmaninoff and good old fashioned rock'n'roll. I went on to study organ, voice and pursued my music education degree. I opened my own Piano and Vocal Lessons Studio in 1990 where I resided at the time in Bridgeton, New Jersey. I have had the enormous pleasure of teaching over 150 students how to make music their very own passion. Of course, piano and singing is not everybody's forte, pardon the intentional pun. But it was the delight of my life to watch my students later become teachers when I opened a not-for-profit Performing Arts Center. I became an organist as well (wow, what a different beast!). My pipe organ career has allowed for many opportunities to perform at weddings which are my favorite events on the planet.
Somehow, and it seemed to just HAPPEN by necessity, I learned to think outside the classical box in which I was trained, and was able to successfully add other genres to my repertoire: jazz, blues, rock, country and gospel. Circumstances evolved, one thing led to another, and I also became a Disc Jockey, quite by accident, which I integrate during my live performances when the venue calls for it. I'm told I have a knack for Entertaining, not just Performing. So, I am now a solo entertainer and recording artist, and I cherish every moment. I moved from New Jersey to Arizona in September of 2012. My husband, Lou, is my rock, my promoter, my producer my web designer and sound man – and that's just the "work related" stuff! My adult children, Kevin and Kamille, have always been my cheering section, for which I am most grateful. In my 23-year music career, I have played many venues on the East Coast, and now I'm making music in the beautiful and scenic West. I consider myself to be very blessed. I've made friends all over the country, and have been a valued asset to their times of celebration. Likewise, all of those people have touched my heart as well.
While mostly a cover-artist, I have recently given in to everyone's requests to write my own jazz and blues songs. It's a unique challenge, but some of it has just been flowing. Like all writers, I face the writer's block syndrome, and the only cure is to take one day at a time. Life's a journey, not a destination, and therefore I have learned to "go with the flow". I seem to have an uncanny ability to play and sing anything – as long as someone else has written it! So now, the new adventure of composing originals begins. The next chapter on that very soon!
I hope you enjoy browsing my site, reading the blogs and listening to the songs. Comments, reviews of my performances (if you have attended an event) and questions are always welcome!